Georgia Tech has three WeatherSTEM weather stations on campus located at Bobby Dodd Stadium, the Georgia Tech Police Department and the Campus Recreation Center. You can view live weather conditions by going to gatech.weatherstem.com or directly to the stations at:
Data
Not only can you view live information, but all of the data from the stations are kept in perpetuity. Click on the data mining link in the upper right hand corner of any WeatherSTEM page to select different variable to analyze.
Live Sky Cameras at Bobby Dodd Stadium
Georgia Tech has three sky cameras that record an image each minute and provide users with three views of the skies and clouds. Each night, the system automatically aggregates these images into a daily time lapse video of the day's skies. All three cameras are located at Bobby Dodd Stadium and point East, South and West.
Looking South: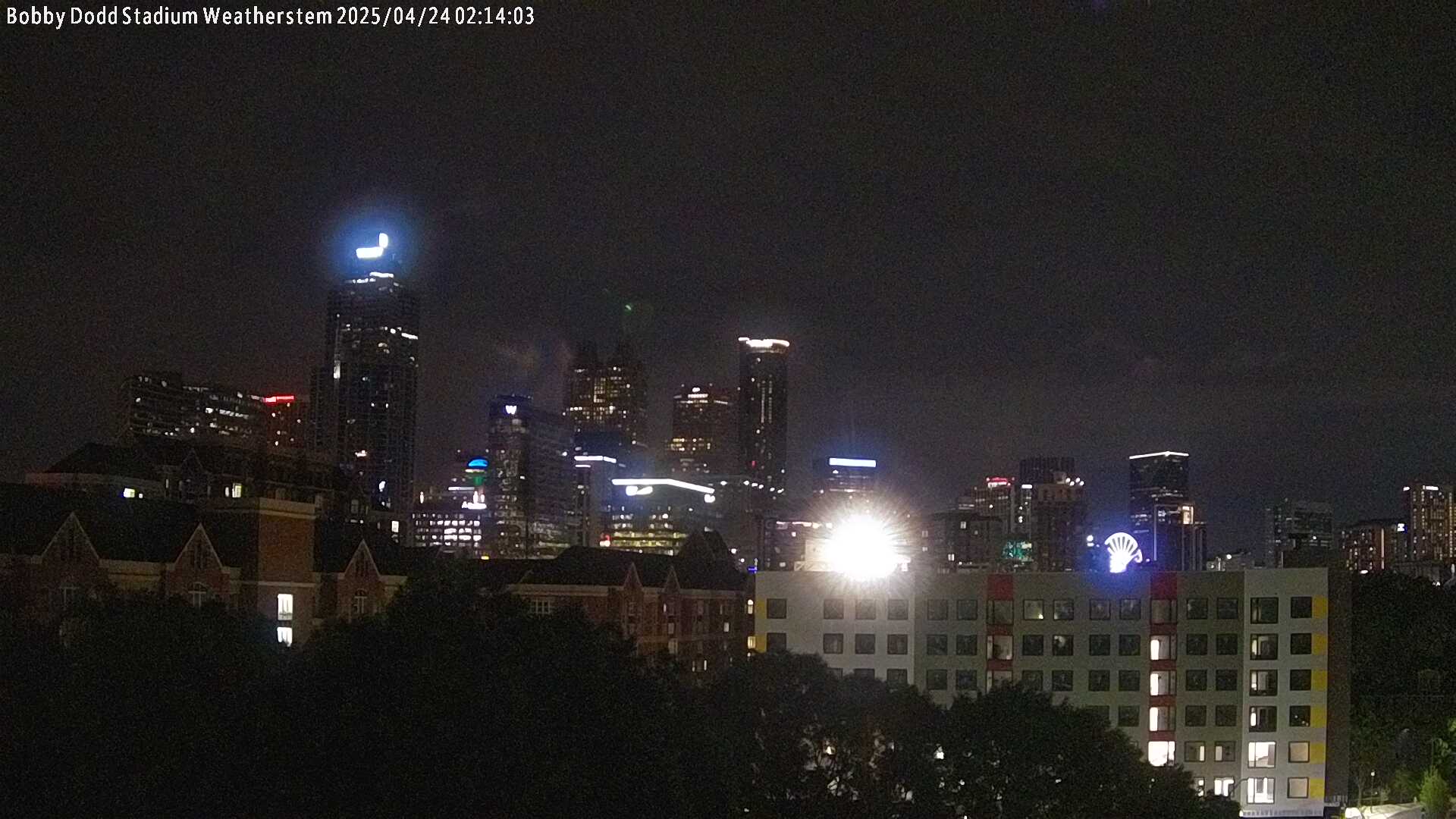 Looking East:
Looking West: